brandhouse/ RTMC Number One Taxi Driver Fact Sheet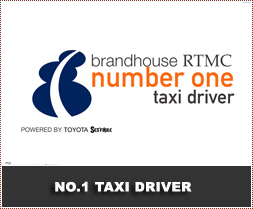 1 Background to the Campaign:
In 2004 brandhouse created and implemented "The brandhouse/ RTMC Number One Taxi Driver Campaign".
The Campaign is in line with the brandhouse CSI policy of community enrichment and not drinking and driving. It seeks to educate taxi drivers and other road users on road safety and highlights, in particular, the following messages:
Driver fatigue
Disregard for traffic rules
Drinking and driving
High speed driving
Un-roadworthiness of vehicles
brandhouse has partnered with the RTMC on the Campaign and has this year adopted the Campaign slogan 'Putting Road Safety First". The reason for this is that this slogan encapsulates the essence of the Campaign, which is the overriding driver of this initiative.
The brandhouse/ RTMC Number One Taxi Driver Campaign aims to deliver responsible role models to the taxi industry. These role models should embody:
The true values of responsible driving.
Great customer care driven from both the individual driver as well as the taxi owners.
The Campaign is carried out with the endorsement of the Department of Transport who has in turn linked the programme to regional municipalities and taxi associations.
brandhouse has two agencies within the Department of Transport that support this initiative, namely Arrive Alive and the Road Traffic Management Corporation (RTMC). The RTMC, in particular, are also coordinators of Road Safety countrywide, which they do in conjunction with the Provincial Departments of Transport and Community Safety.
The RTMC run the DOTY Initiative, which is a competition for heavy duty vehicles. The winner of the competition goes forward to represent South Africa each year on an international platform.
The brandhouse/ RTMC Number One Campaign has adopted the competition guidelines of the DOTY Initiative as set out by the RTMC. Whilst the brandhouse/ RTMC Number One Taxi Driver Campaign does not have an international platform, the edge to this Campaign is the fact that the testing for the National Finals takes place at the Gerotek testing facility near Hartebeespoort Dam and it is the only Campaign of its kind in the country that targets the taxi industry.
In addition, Toyota SA is a partner with brandhouse and the RTMC, which to further enhances the Campaign by providing this initiative with the Toyota Advanced Driving Academy, that carries out the testing phases of this initiative.
Other key stakeholders are the South African National Taxi Corporation (SANTACO) and the National Taxi Alliance (NTA).
What started off in 14 taxi ranks and 4 provinces is now extended to 451 taxi ranks nationwide – in both urban and rural ranks.

2. Campaign Roll-Out:
a) Phase 1: Call-to-Action (June to July 2010):
The campaign begins with 9 provincial stakeholder workshops and briefings for the new Campaign.
Simultaneously, a "Call to Action" phase is implemented. Normally this phase is run from February to end May of each Campaign year, however, due to the timing of the Soccer World Cup, the timeframe has been shortened and will now span over June and July 2010.
In this phase the Campaign embarks on a series of road shows, gazebo promotions and information dissemination in taxi ranks, shopping centres and tollgates in order to shortlist the drivers/ competitors.
During these activities over 250 000 entry forms are distributed in approx. 451 taxi ranks nationwide.
.
b) Phase 2: Theory & Practical Testing (July to October 2010):
Based on the entries, theory and practical testing will run on average in 5 districts in all 9 provinces over the time period of July – October 2010.
The selected districts per province are:
Northern Cape:
Francis Baard, Kimberley
Kgaladi, Kuruman
Siyanda
Western Cape:
Mitchellsplein
Boland
Wynberg
George
Khayelitsha
Gugulethu
Nyanga
Knysna
Eastern Cape:
Cacadu, Port Elizabeth
Amathole, East London
Chris Hani, Queenstown
O.R. Tambo, Umthatha
Alfred Nzo, Mount Frere
Kwa Zulu Natal:
Portshepstone
Umlazi Shopping Centre
PMB (Imbali or Edendale)
Esikhaweni
Madadeni
Free State:
Thabo Mofutsanyane District
Botshabelo
Xhariep District
Lejweleputsoa District
Fesile Dabi District
Mpumalanga:
Ehlanzeni
Nkangala
Gert Sibande
Cassim Park Complex – Emerlo
Limpopo:
Waterberg, Bela – Bela
Sekhukhune, Groblersdal
Lebowakgomo
Vhembe, Thohoyandou / Makhado
Mopani, Tzaneen / Phalaborwa
North West:
Bojanala District, Rustenburg
Ngaka-Modiri District, Mafikeng
Dr. Ruth Mampati District, (Vryburg)
Gauteng:
Western Gauteng
Tshwane
Ekurhuleni
Sedibeng
Johannesburg
Soweto
Alexandra
Thembisa / Kempton Park
Vosloorus, Thokoza, Katlehong, Spruitview, Spruit
Randburg, Fourways
In each district 35 drivers, selected by the RTMC and Taxi Associations, will be evaluated. The total number of drivers tested in 2009 amounted to 1200 – for 2010 approx. 2240 drivers will be tested
Each driver is assessed after taking a theory test that is based on the K53 as well as a practical test run by the Toyota Advanced Driving Academy.
A TAD representative is responsible for the adjudication process and once scores from all the tests are added together the top 2 competitors in each district advance to the regional finals.
In total each district has 35 representatives or participants and each province has on average more than 150 participants during this phase. This is conducted under the watchful eye of the "Road Safety Education Representatives" who secure all the venues for the tests.
At the end of this particular phase for 2010, brandhouse/ RTMC Number One Taxi Driver Campaign will have tested approximately 1440 taxi drivers nationwide. Last year around 900 drivers were tested.
c) Phase 3: Regional Finals (October 2010):
In October the provincial winners then proceed to the regional finals phase, where scores from the districts per province are tallied. The driver with the highest score is crowned the Regional Winner and will represent his province at national level.
Prize Structure: Regional Finals:
1st Prize: R 7 500
2nd Prize: R 5 000
3rd Prize: R 2 500
Taxi Association: R 2 500
Taxi Owner: AA Safety Kit worth R 2 500

d) Phase 4: National Finals (November 2010):
All regional finalists gather in Gauteng and are taken through a 4 day advanced and defensive driving course at the Gerotek.Testing Facility in Haartebeespoort.
The Toyota Advanced Driving Academy utilises the P-drive system during this phase, which was introduced successfully to the campaign in 2008. The system is easy to use and as a result of its varied range of uses will revolutionize road safety training – at professional centres or any other locations – for learner, professional drivers, road safety training and all other road-users.
The driver who outperforms the rest is crowned the "National brandhouse/ RTMC Number One Taxi Driver".
Prize Structure: National Ceremony
1st Prize: Toyota Quantum Ses'fikile
2nd Prize: R 25 000
3rd Prize: R 20 000
Taxi Association: R 5 000
Taxi Owner of 1st Prize Winner: Vouchers to the value of R5 000
Taxi Owner of 2nd Prize Winner: Safety Kit to the value of R3 000
Taxi Owner of 3rd Prize Winner: Safety Kit to the value of R2 500

OVERVIEW OF THE P-DRIVE PROGRAMMES
P – Coaching drive
Coaching drive is meant to be a product for all customers who want to get professional feedback on their individual driving performance and to get hints and tips for their daily driving routine.
P – Examination drive
Examination drive is for all observation drives where the driver gets really tested and assessed. The test drive is carried out in a normal traffic and/or on a pre-defined route. Clients drive with their own or provided vehicles. The trip is analyzed and discussed immediately afterwards, the coach gives concrete feedback. A judgment is made whether the candidate has passed the exam or not.
P – Test drive
Test drive is developed for feedback drives in the context of 2nd phase education systems for novice drivers, but also for selection and further education purposes for professional drivers. The test drive is carried out in real driving circumstances on public roads. Clients drive with their own or provided vehicles. The trip is analyzed and discussed immediately afterwards, the coach gives concrete feedback, possibly the drive is rated, specific consequences (e.g. educational measures) may arise from trainer's assessment.
P – Eco drive
Eco drive is a programme for customers to learn an economic driving style. The eco drive is carried out in real driving circumstances on public roads. Clients drive with their own vehicles. The objective of a first drive (45 mins) is to detect and analyze the typical habits (driving style, gear change maneuvers, driving time, fuel consumption). Concrete feedback is given immediately afterwards.
P – Train the Trainer drive
The train the trainer drive programme is for the training of driving teachers, instructors and examiners and evaluation purposes. The drive is carried out in normal traffic or on specific facilities. According to this module, instructions, feedback and support are recorded during the trip and analyzed by a master-trainer afterwards.
P – Drive System driving technology module: High tech for driver training at low tech locations:
The P- Drive System driving technology module is an additional screen that can be fixed to the vehicle and when used for road safety training gives "commands" to brake or swerve using light signals. It displays not only such data as response time, delay for braking maneuvers and limit excess for bend forces; it also provides instructions to correct a driving maneuver. For example, it shows the swerve direction – always a surprise for the driver.
This additional module enables you to offer high quality training at any locations throughout the world, no matter the technical facilities available.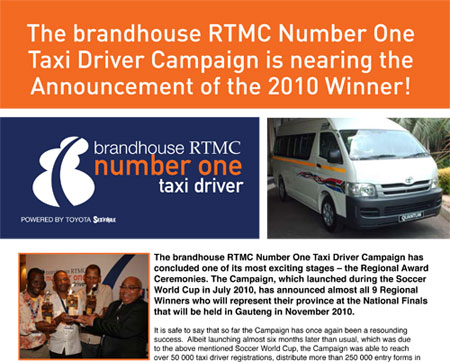 Click on the image to download the pdf

Click on the image to download the pdf
Also View: