On Track Riding Experience
Road Safety and Training for Motorcyclists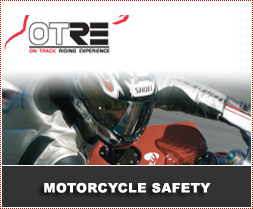 On Track Riding Experience [OTRE]…a proud initiative brought to you by m Cubed and SA Biking Academy. The foundation of this idea was built on the wish to get motorcyclists off the road, out of harms way, and onto the track, experiencing the full power of the motorbike in a controlled and much safer environment. As a company who is involved in Risk Management, m Cubed felt strongly about encouraging safer riding practices while using SA Biking academy as a partner that will be doing the actual training on the track.
SA Biking Academy was established more than 10 years ago by Clinton Pienaar who holds multiple championship titles in Super Bike Racing. SA Biking hosts over 50 events a year, on tracks through out South Africa. All events are treated with professionalism and include trained medical personal and professional instructors. These instructors are there to teach people the correct way to handle motorcycles on a race track. Contrary to popular belief, track riding is not only for professional riders but also for those people who enjoy riding motorbikes and respect the speed that these machines are created to deliver.
The vision for OTRE is to introduce people to track riding. We want people to understand that there is a lot of fun to be had in track racing, a lot more so than on the unsafe South African roads. We cater for complete novices as well as competent riders and introduce them to safer ways in which to enjoy biking. There is no age requirement - we believe that one is never too young or too old to learn new things.
How it works!
First Time Track Users: An average day begins at 08h00 at Kyalami Race Track with an in depth classroom session covering the basics of track riding. The class is then split 4 students to 1 instructor. The instructor takes the group around the track, allowing them to familiarizing themselves with the track and the lines that are followed. Thereafter everyone goes back to the classroom for some more theory. The following practical session covers counter steering and braking, then putting that into practice on the track. By the end of the day, students would have completed 6 track sessions, some time in which to ride on their own and find comfort on the bike, ending off with the handing out of certificates.
Join Us!
In order to book your spot in this experience, contact us on bookings@otre.co.za or call Carlos Calha on 011 677 7500.

Pricing:
Full Day – R1000.00
For those who have never been on a race track before.
This includes:
All theory and practical lessons
Personal interaction with a professional instructor
Additional riding equipment
A fully serviced, track ready motorbike with fuel.
Certificate of attendance
Half Day – R600.00
For those who are familiar with track riding
This includes:
Personal interaction with a professional instructor
Additional riding equipment
A fully serviced, track ready motorbike with fuel.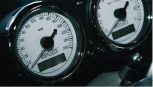 Click here for the OTRE Brochure
Also visit the following sections: