Dedicated Lanes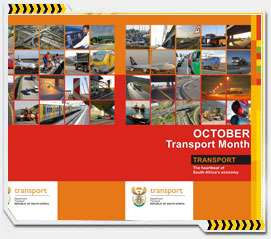 From 23 to 27 October 2006 the Department of Transport, in partnership with the Gauteng Department of Transport, Roads and Public Works, the Metropolitan Cities of Tshwane and Johannesburg and the South African National Roads Agency Limited (SANRAL), will be implementing a dedicated lane for High Occupancy Vehicles (HOV) between Tshwane and Johannesburg
What is the purpose of the campaign?
The purpose of the campaign is to encourage motorists to share rides or make use of public transport in order to help reduce traffic congestion on our roads.
What is a dedicated high occupancy vehicle lane?
A dedicated high occupancy vehicle lane is a lane specifically demarcated with road signs and markings clearly displayed to indicate such a lane. On the dedicated high occupancy vehicle lane only vehicles with 3 or more persons (i.e: private cars an public transport vehicles with 3 and more persons ) will be allowed.
This will ensure that public transport and high occupancy vehicles are afforded priority traveling.
What is a High Occupancy Vehicle? (HOV)
A High Occupancy Vehicle (HOV) is a passenger vehicle carrying 3 (HOV3) or more persons including a private car and public transport vehicles such as taxis and buses, which carry more passengers.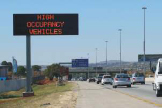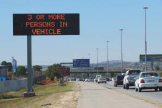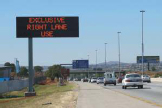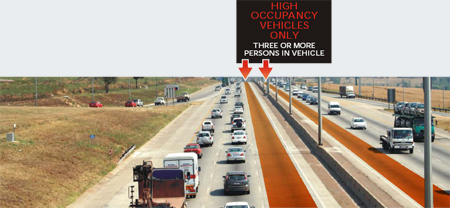 Who will be able to use the dedicated HOV lane?
Private cars with 3 persons or more, taxis and buses. Bakkies with passengers in the load box will NOT be allowed to use the HOV lane.
How can one assist in easing traffic congestion?
Single private car users (i.e. one person in a car) are one of the main causes of traffic congestion. They can either decide to use public transport or get involved in ride sharing.
What is ridesharing?
It is a way of people sharing their cars with others who are traveling in the same direction. If you are interested in ridesharing, register on the "ridesmart" website - www.joburg.org.za or phone 011 407 6699 or email: ridesmart@joburg.org.za , which will assist in the matching of people in order to share rides.
The more people register on this website, the more it will become easier to match rides for the purpose of sharing private cars. People can make arrangements to leave their cars at Park and Ride facilities and share a ride with other motorists or use public transport.
You can also promote ridesharing in your workplace by arranging ridesharing with people you work with.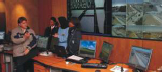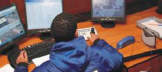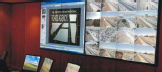 If I am ridesharing or using public transport where can I park my car?
The City of Tshwane has identified Park and Ride facilities in Supersport Park (cricket ground). Centurion and at the Pretoria Showgrounds. If you are ridesharing, you can park your car and meet the people you are sharing a ride with at the Park and Ride facilities. Security will be provided.
There will also be public transport services available to and from the Park and Ride facilities.
What is a Park and Ride facility?
A Park and Ride facility is an identified area where people who are using public transport or ridesharing can park their cars and connect with public transport or meet their rideshare partners.
Will there be public transport from the park and ride facilities?
There will be buses and taxis at the Park and Ride facilities that will be departing to various destinations in Johannesburg.
Details of the approved Park and Ride facilities and the public transport services from the Park and Rides will be on the Department of Transport's website from 15 October 2006 ( Website www.transport.gov.za ) . The routes, timetables and departure and arrival points will also be available on this website.
If I want to use public transport where will I find information in this regard?
All information on public transport operations from the Park and Ride facilities will be on the website of the Department of Transport from 15 October 2006 ( WEBSITE www.transport.gov.za )
Click here to find out more about the Park and Ride Facilities.
The Tshwane and Johannesburg Metropolitan Police Department and Gauteng Traffic Management will be policing along the route. They will direct, inform and monitor compliance on this route during this campaign. They will also direct users on and off the lanes and also direct non-HOV users off the HOV lanes.
How will I identify a dedicate lane?
Dedicated lane signs will be installed on on-ramps and information signs with a diamond shape will be attached to light poles on the route to communicate the message of the HOV dedicated lanes being in operation.
The extreme right hand lane will be demarcated and reserved as the dedicated lane during the applicable times.
Additionally, the newly installed Visual Message Service (VSM) installed by SANRAL will be used to display messages in respect of the operations of the dedicated lanes.
The campaign will start on the 23 October and continue until 27 October 2006 as part of October 2006 Transport Month.
During which times will the dedicated lane be applicable?
The hours of operation for the dedicated lane will be during the morning peak between 06:00 and 09:00, from Tshwane to Johannesburg and during the afternoon peak 15:30 - 18:30 from Johannesburg to Tshwane on the Ben Schoeman highway.
On which routes will the dedicated lane be applicable?
The dedicated HOV lane will be applicable to the following routes: The N1 (Ben Schoeman Highway) from Brakfontein Interchange to St. Andrews Road exit in the M1 in Johannesburg.
In the afternoon between the St. Andrews Road on-ramp on the M1 in Johannesburg to Brakfontein Interchange on the N1 (Ben Schoeman Highway) South of Tshwane in Centurion.
Dedicated lane signs will be placed along the entire route.
What is going to happen after the campaign?
A report on the campaign will be compiled and communicated to motorists, general road users, stakeholders, national, provincial and local authorities, representative groups as well as the general public.
Click on the images below to view larger version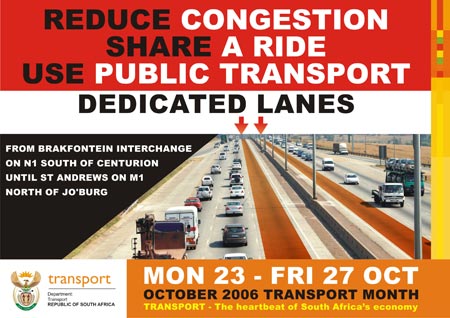 When does this campain start and end?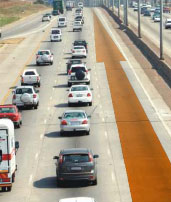 How will dedicated lanes be monitored and what happens if I drive in the wrong lane?