Click on the next or previous button to navigate between the cartoons.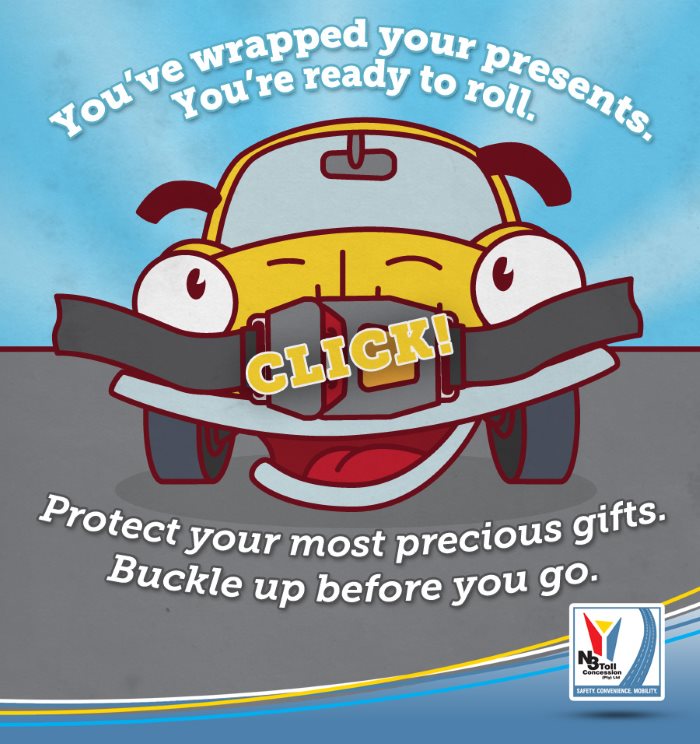 Not only Drivers but also Passengers must by law be buckled in! We need to emphasize that the back seat is no safer if the passenger is not safely secured.
We plead with adults to ensure that their children are safely buckled in or are effectively strapped in a car seat! Never leave children standing on seats or seated on the lap of a passenger. For more on Seatbelt Safety also view:
Also view:
When Travelling on Holiday
Video advising you to drive slow and steady.
Enjoy The Sights
Video urging you to enjoy the trip.
Driving When Tired
Video urging you not to drive when tired.
Also view: