Road Safety Checklist for Trucks & Buses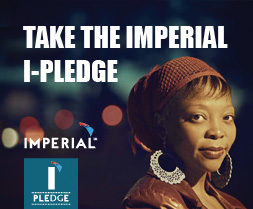 Roadworthiness is one of the most important requirements for road safety and requires regular vehicle inspection. Vehicle inspection is a procedure mandated by national road safety authorities in many countries and requires that a vehicle is inspected to ensure that it conforms to regulations governing safety, emissions, or both. Inspection can be required at various times, e.g., periodically or on transfer of title to a vehicle. If required periodically, it is often termed periodic motor vehicle inspection; typical intervals are every two years and every year.
Vehicle inspection should however not be done merely to comply with the legal requirements – but rather with a focus on the safety of the driver and other road users. A proper inspection will provide additional benefits and is an important component of effective fleet management.
Are YOU Roadworthy? The Fleetwatch Magazine and the National Vehicle Testing Association have provided important advice on how to check the Roadworthiness of your vehicle.
Braking Systems - How to check
When starting the vehicle, air pressure must build up to the maximum (cut-out pressure)
Switch off the engine - air pressure should remain constant.
Press and hold the brake pedal - air pressure should drop a little and then remain constant.
If the pressure continues to drop, the system has an air leak!
Switch on vehicle and pump the foot brake pedal until the pressure drops to half of your system pressure. The low pressure indicator must warn you with a buzzing sound and a flashing light.
The air pressure should adjust and recharge to maximum
Air tanks must be drained daily
Brake adjustment must be checked weekly by authorized workshop.
Tyres- How to check
Tyre pressure must be to the manufacturer's specification, regarding the load to be carried.
Tyres must have a consistent tread pattern over the full width of the tyre and tread depth must not be less than 1 mm
Tyres must be of the same size and type on the same axle
Dual wheel tyres must not make wall contact and correct tyre size and specified air pressure must be ensured at all times.
Both tyres on a dual wheel must make ground contact when the vehicle is unladen on a flat surface
Always check all tyres for lumps, cracks and bulges in the side-walls. Make sure there are no obstructions wedged between dual wheels
Steering - How to check
Steering must operate freely from lock to lock
There should not be too much free play on the steering wheel
The Power Steering Reservoir must be full
Check all pipes for stone damage and leaks
Regularly check the vehicle undercarriage for any oil or fluid leaks.
The steering wheel of the vehicle must not be cracked.
Windscreens , Windows and Wiperblades
A cracked or clouded windscreen that obstructs a driver's day or night view in the "control zone" of vision will not pass a roadworthy test.
The "control zone" runs from above the steering wheel to just under the sun visor, and falls within the driver's windscreen wiper area.
Windscreen and window glass must be clearly identifiable as safety glass
Any cracks in side windows that obstruct the driver's view in the left rear-view mirror will lead to test failure.
Any vehicle must be fitted with at least one windscreen wiper in operation in front of the driver
Wiper mechanisms and blades must operate effectively by adequately clearing the driver's view when in operation.
Visibility - Lights
The following lights are compulsory by law and must be in full working order at all times: Main beam and dipped beam (headlights), front and rear park lamps,
stop, tail and number plate lamps, indicator and hazard lamps and reverse lamps.
Make sure all peripherals like reflective tape, reflectors and chevron boards are clean and clearly visible
Make sure the correct signage i.e. warning diamonds are displayed and the corresponding documents are in order when transporting dangerous goods.
Bodywork
All bolt-on accessories like bumpers, bars and mirrors must be fastened and secured
correctly
Overhead storage racks must not be overloaded
Emergency exits must be clearly marked
Information Supplied by Fleetwatch and the National Vehicle Testing Association
Code of Practice for the testing of heavy vehicles for roadworthiness. Appendix B
| | |
| --- | --- |
| Part III | Inspection record for heavy vehicles |
| 4.1 | Information and Registration Details |
| 4.2 | Smoke Emission |
| 4.3 | Road Wheels and Hubs |
| 4.4 | Size and Type of Tyres |
| 4.5 | Condition of Tyres |
| 4.6 | Bumper Bars |
| 4. 7 | Spare Wheel Carrier |
| 4.8 | Trailer Coupling on Drawing Vehicle |
| 4.9 | Coupling on Trailer |
| 4.1 | Trailer Landing Legs |
| 4.11 | Mudguards |
| 4.12 | Cab Mounting Load Body |
| 4.13 | NOT ALLOCATED |
| 4.14-4.18 | Cab Doors |
| 4.19 | Cab Floor and Steps |
| 4.2 | Cab Seats |
| 4.21 | Mirrors |
| 4.22 | View to Front and Sides |
| 4.23 | Windows and Windscreen |
| 4.24 | Windscreen Wipers |
| 4.25 | Speedometer |
| 4.26 | Hooter |
| 4.27 | Driving Controls |
| 4.28 | Steering Wheel |
| 4.29 | Steering Column |
| 4.3 | Air or Vacuum Warning Device |
| 4.31 | Build-up of Air Pressure or Vacuum |
| 4.32 | Hand Levers Controlling Mechanical |
| 4.33 | Braking System |
| 4.34 | Service Brake Pedal |
| 4.35 | Service Brake Operation |
| 4.36 | Hand- operated Air Brake Valves |
| 4.37- 4.41 | NOT ALLOCATED |
| 4.42 | Chassis |
| 4.43 | Electrical Wiring and Equipment |
| 4.44 | Engine and Transmission Mountings |
| 4.45 | Oil Leaks |
| 4.46 | Fuel System and Fuel Tank |
| 4.47 | Exhaust System |
| 4.48 | Suspension Units |
| 4.49 | Shock Absorbers |
| 4.5 | Stub Axles, Wheel Bearings and Kingpins |
| 4.51 | Stabilizers and Anti- roll Bars |
| 4.52 | Steering Mechanism |
| 4.53 | Power Steering |
| 4.54 | Drive Train |
| 4.55-4.60 | NOT ALLOCATED |
| 4.61 | Wheel Alignment |
| 4.62 | Braking System - General |
| 4.63 | Braking System - Specific Items |
| 4.64 | Trailer Parking Brake |
| 4.65 | Brake Efficiency |
| 4.66-4.71 | NOT ALLOCATED |
| 4.72 | Dimensions |
| 4.73 | Lights and Lighting |
| 4.74 | Retro-reflectors |
| 4.75 | Rear Warning Sign |
| 4.76 | Flasher Type Direction Indicators |
| 4.77-4.79 | NOT ALLOCATED |
| 4.8 | Safety Design |

Also view:
Commercial Vehicles and Road Safety
Safety Tips for Truck and Bus Drivers